"How can we help generate persistent profitability for our customers?" For AP&T, the answer is obvious: through innovation. Over the past year the company has launched several innovative products and services that enable higher productivity and lower environmental impact in the metal forming industry.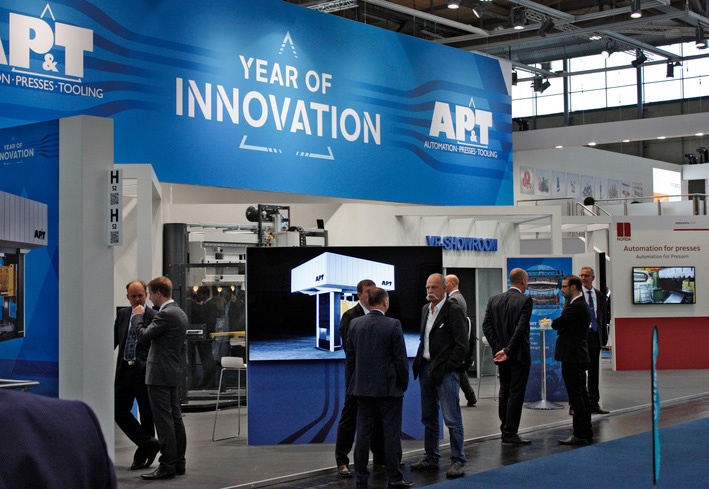 Baxi in the UK chooses automation from AP&T
British Baxi, which manufactures boilers and water heaters, has chosen the new generation of automation equipment from AP&T. Among other things, the order comprises a new SpeedFeeder press robot and a control system upgrade for an existing AP&T press. Read more >
Important order paves the way for Swedish fuel cell technology in China
AP&T's and Cell Impact's concept for cost-efficient, large-scale manufacturing of fuel cell plates has taken an important step towards a commercial breakthrough.
Suzhou China Hydrogen, a Chinese fuel cell company, has placed its first order for prototype bipolar cell fuel plates that are designed to be manufactured in accordance with the new concept.  Read more >