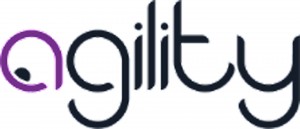 01527 571611
info@agilityrac.com

Agility Risk & Compliance Monthly News Update
Is Your Workplace Breaking the Law?

There may be many aspects that might get overlooked when running a business. Health & Safety is an area where corners can often get cut and doing so can lead to fines, imprisonment and disqualifications.
The smallest things that you might think are tiny details, can actually class as you breaking the law. Such as…..

New Year, New HR Approach

The new year provides you with the opportunity to make changes to the way you work in terms of policies, procedures and working practices.
Changing working practices to be more efficient can improve productivity and reduce costs.

Case Law: Date Protection

The issue for the court was whether the defendant data controller, Morrisons, was in principle either directly or vicariously liable for the actions of a rogue employee who took payroll data and published it online.
The court concluded that, despite being entirely innocent of the misuse Morrisons….


In the case of The Chief Constable of Norfolk v Mrs L Coffey the EAT has found that Norfolk Constabulary was wrong to have rejected an application for a transfer from a police constable with a hearing condition.
Mrs Coffey was discovered to have mild hearing loss and tinnitus following a medical in 2011 but was allowed to continue…..


All EU nationals' resident in the UK before the UK leaves the EU in March 2019 will have a right to settle permanently in the UK and with their families and dependents will have until early 2021 to apply for this.
These future rights will be written into UK law through the UK's EU Withdrawal agreement and these rights will be enforceable in UK Courts….