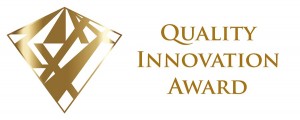 AP&T receives 2017 Quality Innovation Award 
AP&T, which is headquartered in Ulricehamn, Sweden, has received yet another prestigious award for its unique production solution for the forming of high-strength aluminum. The 2017 Quality Innovation Award was conferred by SIQ — Swedish Institute for Quality.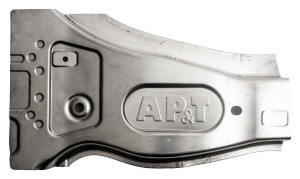 AP&T part of cooperation project regarding sensors used during hot forming of high-strength aluminium 
The car, aviation and space industries increasingly require stronger and lighter components which can contribute to more energy-efficient utilization and a higher degree of safety. To meet these requirements, a larger percentage of components currently manufactured from steel need to be produced from lightweight materials such as aluminum.
AP&T is the first company in the world to develop a new type of flexible production line that enables complex-shaped parts to be formed from several different types of high-strength aluminum.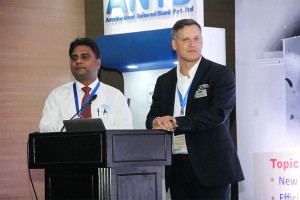 Great interest in AP&T's press hardening technology at Automotive Crash Testing Conference in Chennai, India 
At the end of September, around a hundred representatives of both the Indian and the global car industry gathered at the Automotive Crash Testing Conference in Chennai, India, which was co-sponsored by ISGEC and AP&T. The aim was to discuss the new, stringent Indian requirements regarding crashworthiness and environmental performance — and how the standards can be met. AP&T, which is a world leader in press hardening, presented how the company's solutions can help reduce vehicle weight and energy consumption, while improving crashworthiness at the same time.