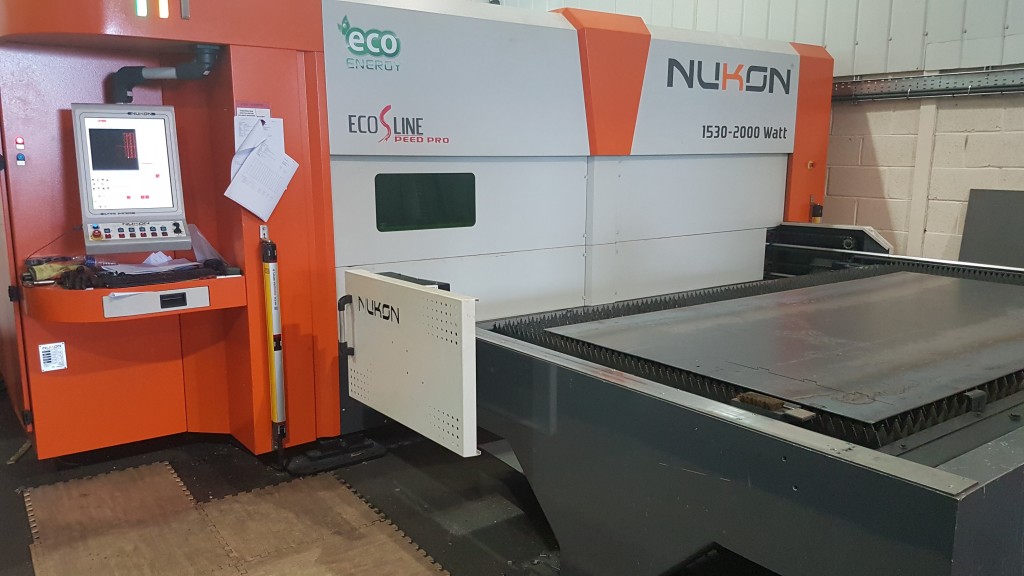 Nukon laser machines are already established in Europe and the U.S. for their speed, flexibility and cost effectiveness and are now available and fully supported in the UK by Nukon UK, part of MTL Engineering Ltd; well known for repair, servicing and sales of CNC sheet metal machines.
The Nukon Eco 315, 2KW fibre laser cutting machine which is the first of the Nukon range available in the UK is being offered for sale. The machine is an ex demonstration model shown to many interested clients.
The machine offers fast cutting speeds and low maintenance costs, the main features being:
Machine controlled dynamic focus adjustment
IPG laser source
Highyag motorised lens cutting head.
It has the advantage of taking minimal floor space due to its side loading design.
The machine is available to be seen in action at our headquarters in Kidderminster, West Midlands.
For further information call Mark Lewis or Howard Hayward on 01562 744 873.