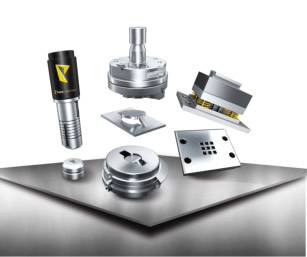 MTL Engineering, well known for repair, servicing and sales of CNC sheet fabrication machinery are now exclusive UK suppliers for PASS Stanztechnik AG punch press tooling.
PASS AG is one of the largest punching tool manufacturers and a world leading company in special solutions of CNC punching tools.
The H-PM punch tool is one such punch tools which is being offered by MTL Engineering.  A major feature is its 9mm grind life as it is made from a powdered tool steel.  This gives a longer life between regrinds and gives increased performance.' says Managing Director, Mark Lewis.
PASS offers the options of various coatings for different punching material conditions to give their tools even more longevity.
If you would like to find out more call MTL Engineering on 01562 744 873 or visit www.mtlengineering.co.uk