Hallamshire Engineering Services, a leading manufacturer of material handling equipment, including pulleys, rollers and conveyors, is celebrating 20 years of supplying stainless steel drums to the food industry.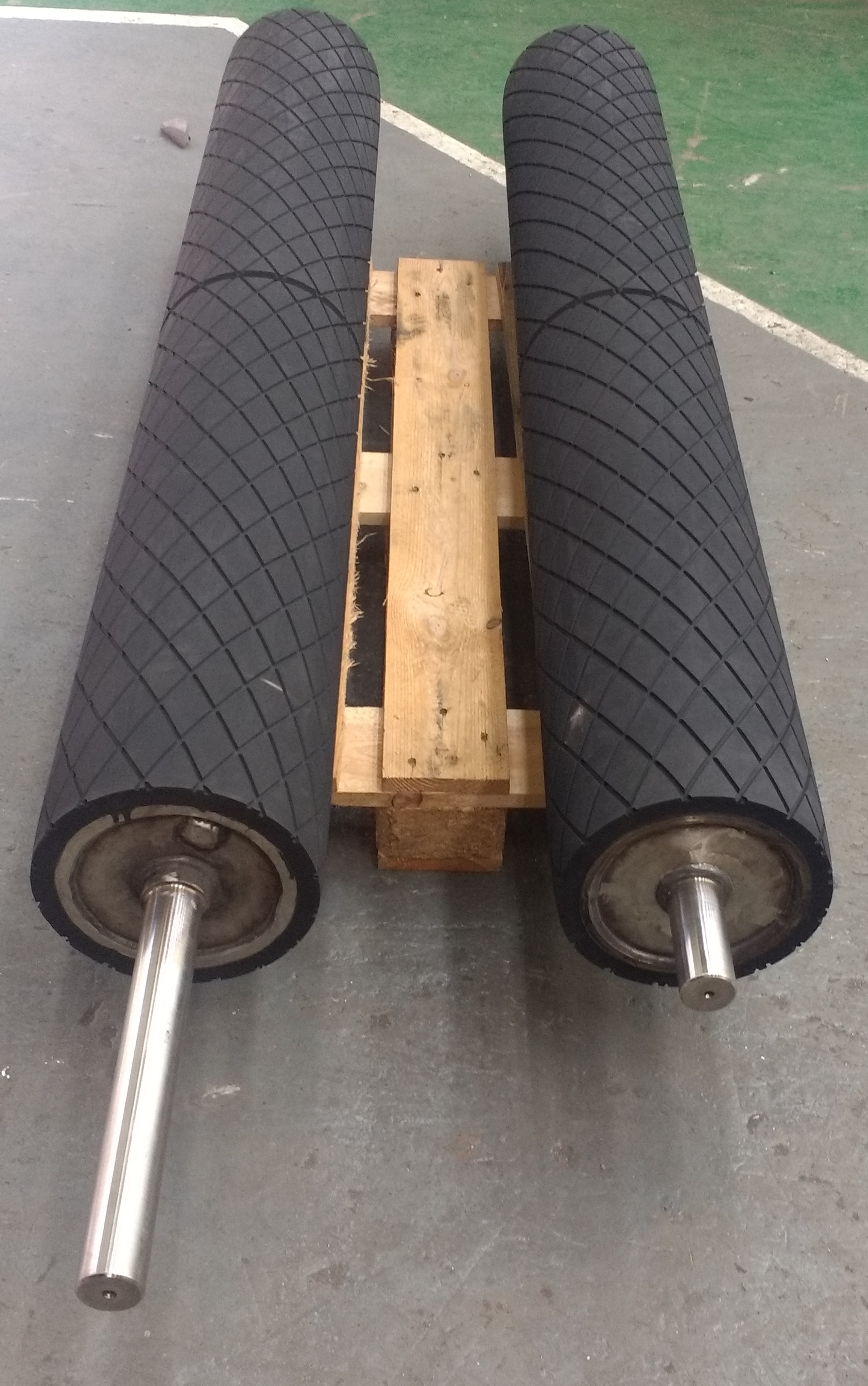 One of only a small number of conveyor manufacturers in the UK to be able to produce drums, pulleys and rollers in stainless steel, Hallamshire Engineering Services supplies both standard and bespoke product sizes.
Hallamshire Engineering Services, which is part of Group Rhodes, is the original designer and manufacturer of the 'Whittington' Spiral Wound Conveyor Pulley, which is widely used in food and agricultural applications.  These were developed for use in situations where the self-cleaning and self-tracking features of the opposing spirals are an advantage.
Tony Walters, Sales Engineer for Hallamshire Engineering Services, explains: "We're proud to be a supplier to the food processing industry for the past two decades.  Being the original designer of pulleys that are widely sold into this sector means our products are tried and trusted and we can offer a bespoke design service to suit individual company's requirements."
In some situations, conventional pulleys suffer due to a build-up of material between the belt and the pulley, which can lead to unnecessary belt wear and/or bearing damage.  The spiral pulley eradicates this problem as it allows materials to pass through the drum and be deflected away from the conveyor.
Well proven designs and manufacturing processes are used in the production of these pulleys and they are capable of withstanding high belt tensions and shock loads.  Some customer applications dictate the use of stainless steel or special paint finishes / coatings, which can all be incorporated into the product design.
As an alternative to the Spiral Wound Conveyor Pulley, Hallamshire Engineering Services developed the Slatted Pulley for use in situations where a self-cleaning action is required but where the application is not suitable for the use of a Spiral pulley.
The design of Slatted pulleys, along with deflector plates, ensure a more positive discharge. Well-proven designs, materials and manufacturing processes are used to ensure durability and long service and again to meet the needs of applications that dictate the use of stainless steel, or special paint finishes / coatings.
These products can be manufactured to customer specification or alternatively Hallamshire Engineering Services will provide a suitable design for the application being considered.  Specifically requested finishes and coatings can also be incorporated.
Hallamshire Engineering Services can trace its origins back almost 300 years and has a wealth of experience in manufacturing conveyor and materials handling equipment, including drums and pulleys.
As a major worldwide exporter of bespoke equipment for the food, quarrying, agriculture and recycling industries, Hallamshire Engineering Services has a proven track record of designing the highest quality conveyor pulleys. The company is part of Group Rhodes, one of the largest Original Equipment Manufacturers in its field.
For further details visit the website www.grouprhodes.co.uk or call 0 (44) 1924 37 11 61.