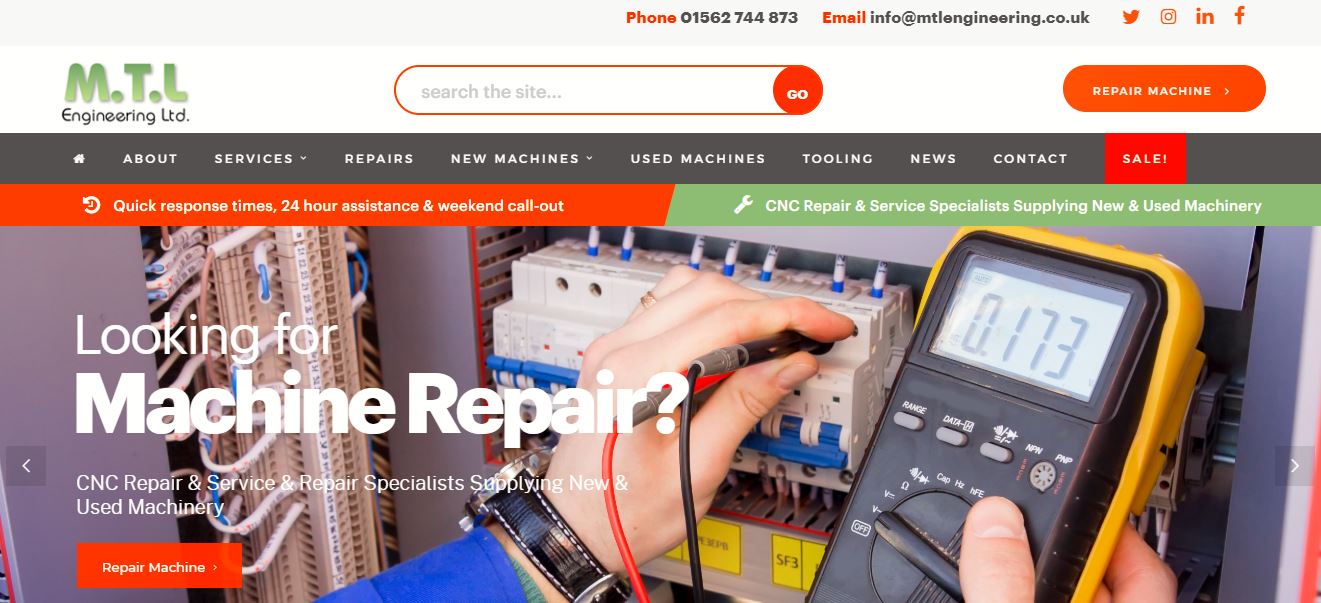 We are delighted to announce the launch of our new MTL Engineering website. www.mtlengineering.co.uk
Our branding has now been refreshed ready to kick off with a whole refreshed new look.  Speaking of the new corporate refresh, Mark Lewis, managing director, comments:
"We have identified that now is the perfect time to modernize and refresh our corporate branding. We wanted the new company branding to fully reflect our ranges of modern, market leading services and products. Our ongoing commitment to unrivalled customer service and supplying superior cutting-edge machinery remains as strong as it always has been."
The new website features a simplistic design style with plenty of navigation elements that help our customers get to the right place and products or services they need.
The design of the new website and the structure of information improves its overview and usability. The new design and colors now reflect the general MTL Engineering image, makes it easier to navigate and is more user-friendly.
We hope you like our new website and look forward to any enquiries you may have regarding our products and services.